Reservations aboard S\V Tortuga
4 Hr Sail | Reef Day Snorkel Adventure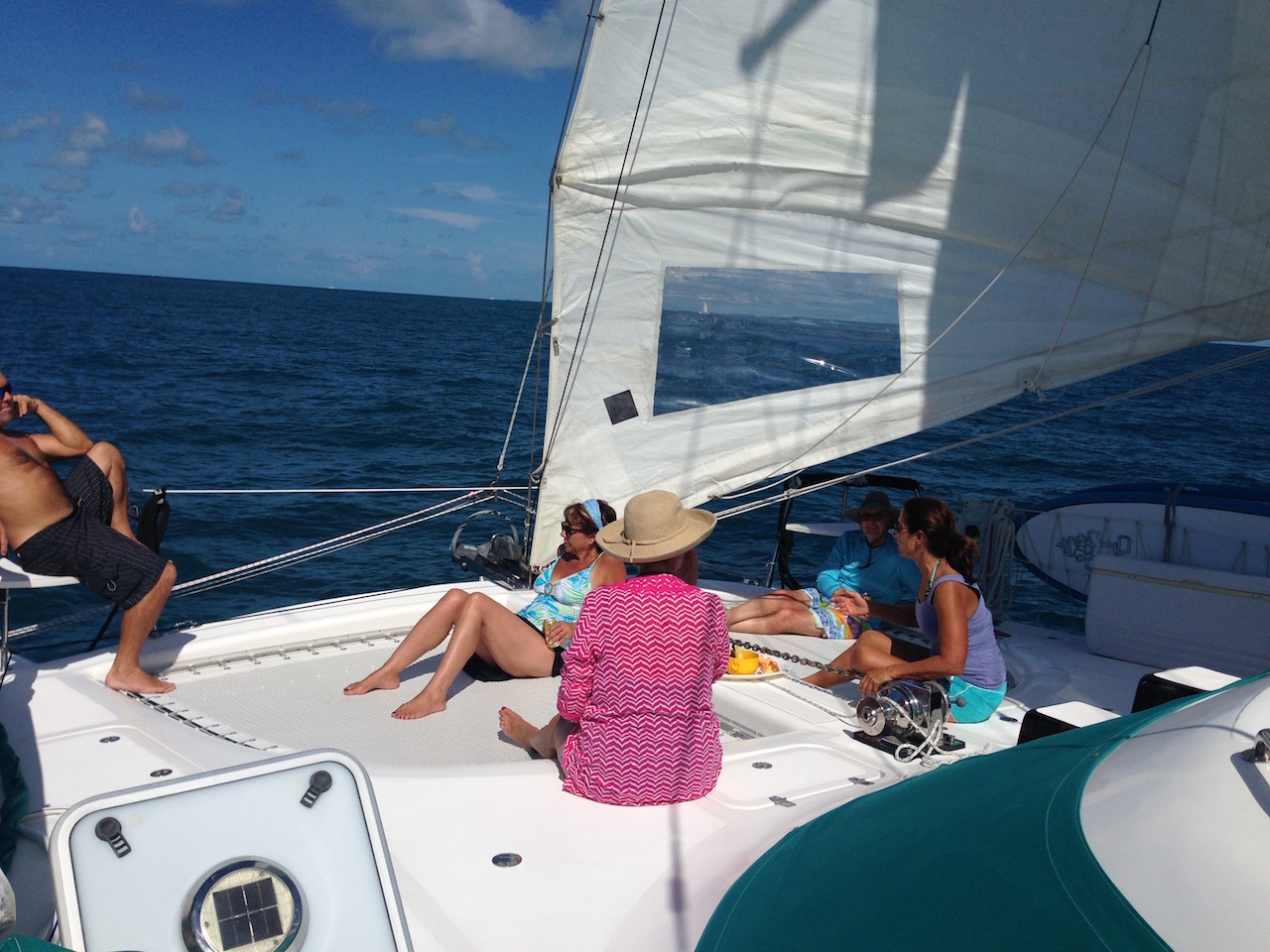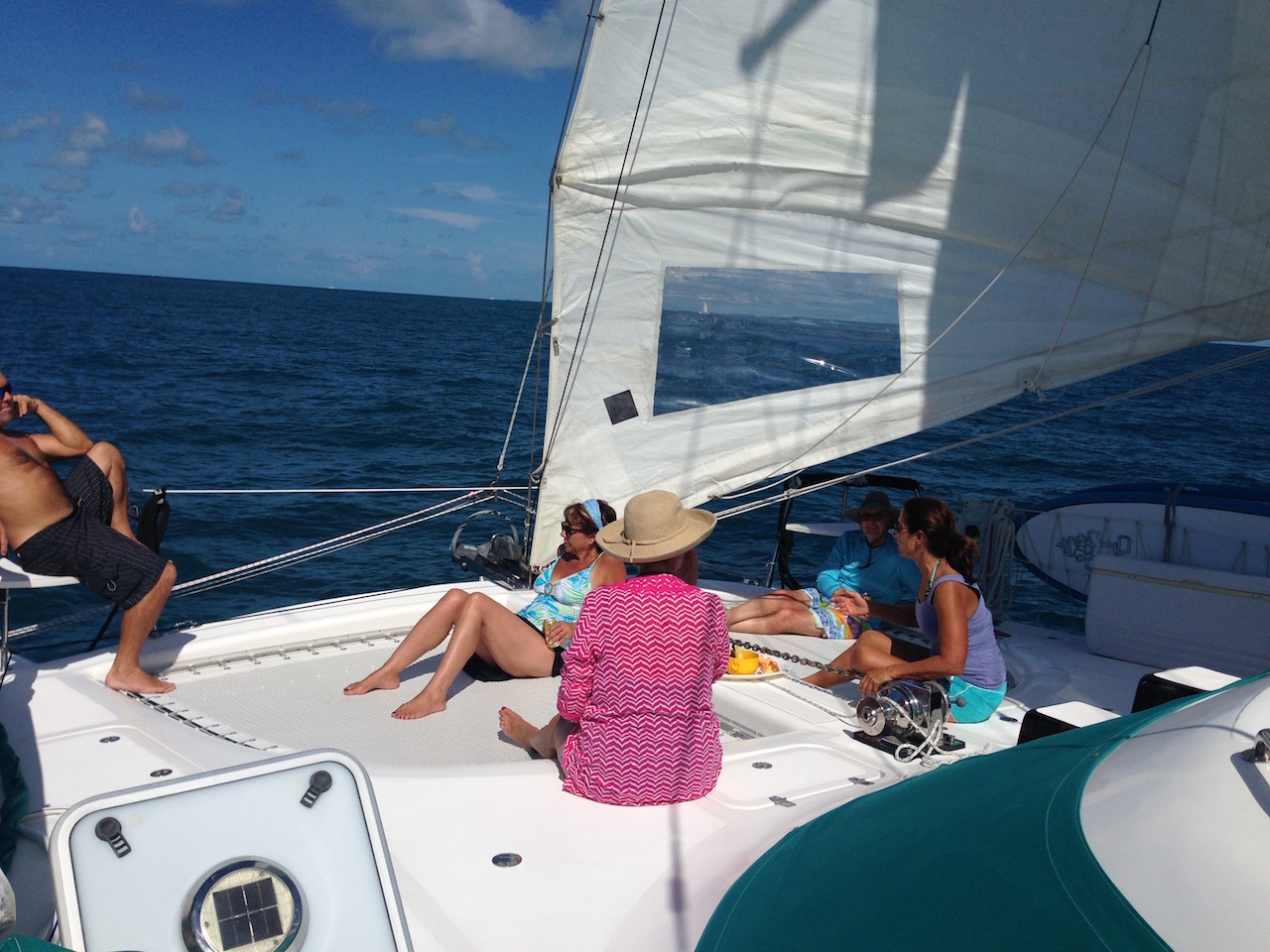 4 Hr Sail | Reef Day Snorkel Adventure
Select your very own private 4 hour charter. Designed for up to 6 guests over the age of 10. You choose to either sail to a active, lively reef for a snorkel excursion or sail the entire time aboard Tortuga Sailing Adventures flagship, S/V Tortuga. Snacks, non-alcoholic beverages and snorkel equipment (mask, fins, snorkel and snorkel vest) are provided. Guests are welcome to bring their own snorkel equipment and adult beverages. Actual boarding times will vary slightly based on weather and seasonal daylight hours. Please check our CALENDAR or call 305.896.2477 to confirm availability prior to booking your trip.
Departs at 9:00 AM
Please be at the dock ten minutes prior to departure.
Time Cost Deposit Guest limit
4 Hours $699. $210 Up to 6
Two easy pay options: We are required to collect a 7.5% tax which will be added to the order upon checkout. Advance pay in full or lock in your charter with our 30% deposit option. An additional 5% discount will be applied to remaining balances when paying in cash upon boarding. Holidays add 20% to total price.
QUANTITY: 1 = A 4 HOUR CHARTER FOR UP TO 6 GUESTS
What to Bring
Swimwear

Rash guard

Sunglasses

Non-Spraying Sunscreen (recommend 30+ UVA/UVB)

Hat

Towels

Tethered waterproof or underwater camera

Specialty snorkel gear, if needed

Light jacket/sweatshirt

Change of dry clothes
Know your physical limitations. For safety reasons, all guests must be at least 10 years of age or older. Our offshore barrier reef excursions require basic swimming skills. Participants should be comfortable in the water and capable of keeping afloat utilising minimal floatation equipment. If there are any health concerns including heart disease, respiratory disorders, or severe obesity please call us before booking so we can discuss how to best accommodate you
Payment Options: We are happy to work with you and your budget and have provided you with several options. We accept Visa, Mastercard, American Express, Discover & JCB International (Your credit card information is protected by SSL. We're Level 1 PCI compliant and use 128 bit SSL encryption to ensure your data is safe and secure). Other payment forms include PayPal, money orders and personal checks. Please feel free to contact us directly at (305) 896-2477 or via email for assistance or with any questions. Amend, Cancel or Reschedule? We understand things come up and request that you consider that others may have booked these dates had we not reserved them just for you. We encourage you to reschedule your trip to another time within 1 year of original booked dates. Fully paid reservations are refundable, less 30% when you provide a cancellation notice directly to our email address (Reservations@TortugaSailingAdventures.com) at least 30 days prior to your scheduled trip. All other refund requests are subject to approval by management. When approved, refunded are issued usually within 5 business days.
We are a 100% non-smoking vessel, including electronic cigarettes (no exceptions)

Over consumption of alcoholic beverages that impairs physical and/or emotional capabilities is prohibited.

Exercise care when utilizing equipment and supplies. Items damaged or lost due to guest's negligence will be replaced or repaired at the booking guests expense.

The use, transportation, or possession of illegal drugs or narcotics or of any other contraband, or the participation in any other unlawful activity is strictly prohibited.
Check our availability to see which day is best for you.